Anguilla Real Estate: The Guide...
Meads Bay
Welcome to the beach that brought us to Anguilla, Meads Bay. The Blanchard's book A Trip To The Beach inspired us to visit Anguilla. Their famous restaurant is found on none other than Meads Bay!
Let's see where we are on the island...
Meads Bay is lined with a range of hotels and condos.
At its eastern tip was the resort once known as Cocoloba. Then, it became the ultra-modern and super-luxurious Viceroy resort. Today, it is Four Seasons Anguilla.
Beyond Four Seasons there is...
Frangipani Beach Club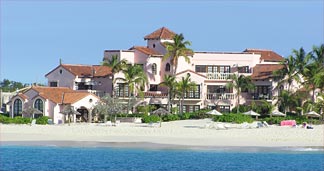 Upon closer inspection, Frangipani Beach Club is something else! It is home to one of our favorite restaurants too, Straw Hat.
And Frangipani isn't the only hotel right on the sand of Meads Bay. The next Anguilla condo/hotel complex?
Turtle's Nest Beach Resort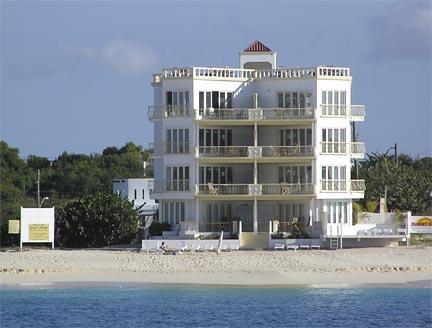 In between Turtle's Nest Beach Resort and yet another Anguilla condo complex, Carimar Beach Club, is Blanchard's restaurant.
You may recall their charming book, A Trip to the Beach.
They weaved such a sweet story, and gave Anguilla the sort of appeal that anyone would adore. My Dad included. After reading the final chapter, we were on our way.
Thanks to the Blanchards, we discovered our favorite vacation location!
Continuing to the eastern tip of Meads, saves the best on Meads for the last...
My family and I always felt a close connection with Malliouhana. There's nothing more magical than the sunset drinks enjoyed from those cliffs.
You can see more of Meads Bay in this video...
Meads Bay is certainly a beautiful, well-developed combination of... a perfect sweep of golden sand, clear blue waves, several luxurious resorts, and, if you look hard enough, some Anguilla real estate -- what a place to live!
Since Meads Bay holds many resorts, Four Seasons, the Frangipani Beach Club and the Carimar Beach Club, that means... hardly any Anguilla real estate available in this area. And with the large, tranquil Meads Pond behind the beach, there isn't much room to "buy inland."
Some ocean front Anguilla real estate comes up from time to time, in the price range of $3 million USD. Ouch!
So, if you want to live here, what is the answer?
Turtle's Nest Beach Resort has condominiums! What perfect places for a winter getaway.
Condos do come up from time to time. If this appeals to you, keep in touch with Jackie Pascher and have her keep an eye open for you!
Let's tour Meads a little more...
View from Malliouhana, Looking West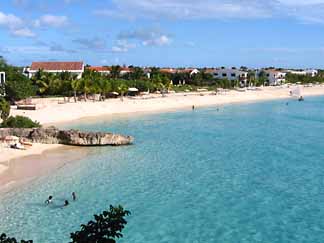 Blue and Gold... One of the Best Beaches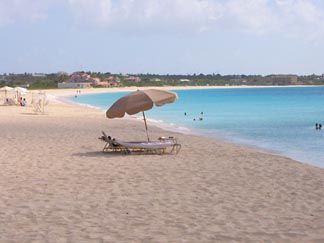 Malliouhana on Its Promontory


Meads truly is spectacular... nestled between the old Malliouhana on the eastern promontory and the Four Seasons resort on the western tip... It's perfect.
Too bad there's not so much available Anguilla real estate! But if the hassle-free condo life is for you, there's no better place than Meads!