More Magic
On Our Vacations In Caribbean
Way back in 2001, my family experienced the coldest, "tropical" vacation ever. Sub-tropical, actually. And it turned out to be sub-sub-sub.
My Dad wanted to escape the ice and snow of Montreal, and thought, "Hey! The Florida Keys are warm this time of year," did a little research, and booked a flight.
You'd think that since we live nine months of the year under five feet of snow, the weather Gods would be generous and give us a nice, warm vacation.
Wrong.
We were greeted with below-zero temperatures. It was the first time in years that Florida had experienced such frosty weather, but that didn't really matter. We had still paid and travelled South to wear sweaters and shiver.
"Never, never, never again! Next year, we seal the deal and get sun for sure," My dad declared. "Vacations in Caribbean" from now on, he sulked.
In retrospect, I should be thanking those very Gods. Without them we might not have experienced Anguilla, our perfect vacation in the Caribbean. We do love Key West. But when you live in Montreal, you want your vacation weather "guaranteed."
It was one year after that Floridian-flop, that our family jumped another plane. This time, it flew right on past Miami to Puerto Rico. The heat in that Caribbean airport confirmed we were on the right track.
Since 2002, my family and I have been lovers of Anguilla. When we look through photo albums and scrapbooks, our faces break into smiles at our sea of Anguillian memories. Ahhh, vacations in the Caribbean...
There's the lovely lady who owns Irie Life...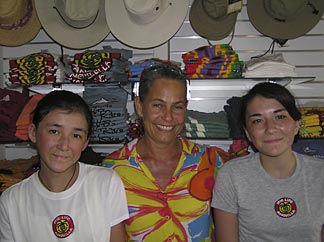 The outrageous Didier of Le Bar...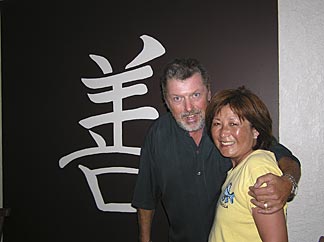 The friendly service at the Anguilla drug store...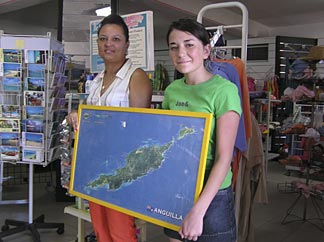 The serene silence up at Windward Point...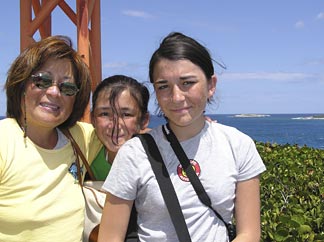 And so many other little adventures along the way...
Sensational Sunsets

Exuberant Chef Shamash at Zaras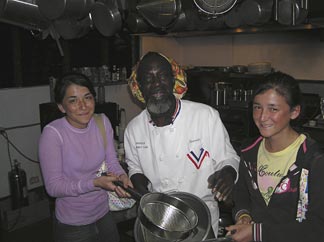 "Wildlife"

But, of the kaleidoscope of our Anguilla moments, nothing beats beach walks all together...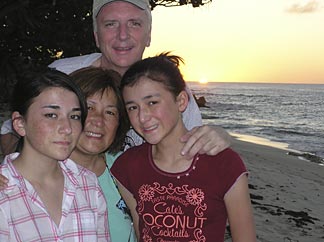 Squishing sand between your toes, splashing in shallow warm, water, and soaking up the sweet, sweet sun, on our favorite beach, tops any moment, ever.
So I guess at the end of the day, we have "frosty Florida of 2001" to thank for our discovery of Shoal Bay East and Anguilla in general. I'm sure we'll drop back in to Jimmy Buffet's "Cheeseburger In Paradise" restaurant one day... in April or October.
And we do have the Key West Christmas surprise to thank for Anguilla, Caribbean vacations that we'll remember forever.
Even more magic moments...
Quit the rat race and try the Barrel Stay!
Searching for the best fries on the island? Here they are...
Our favorite "Fat Cat" skedaddled!
An effortless, yet rewarding Caribbean drive.
The Most Mysterious of Villas of the Caribbean
Another Stonehenge to Visit On Your Anguilla Holiday