Feb 02, 2016
Welcome, CuisinArt Golf Resort & Spa!
I am excited to announce that five-star luxury resort, CuisinArt Golf Resort & Spa has joined Anguilla-Beaches.com as a Site Sponsor!
Set on the sparkling, smooth crescent beach that is Rendezvous Bay, amidst swaying royal palms and blossoming bougainvillea, CuisinArt Golf Resort & Spa surpasses the term "Anguilla luxury resorts."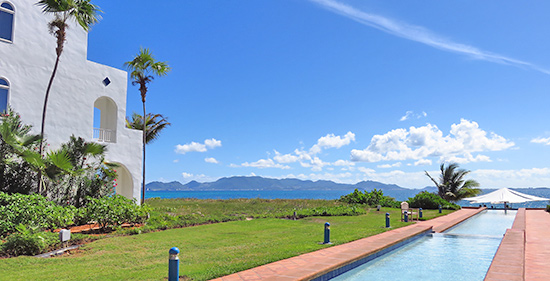 We have, of course, been covering CuisinArt's many strides forward in recent years. It was time to archive our previous articles and experience how it all ties together in 2016.
As you know from the website, Sponsorship is not advertising. Our Sponsors enable us to grow the increasing number of ways that we expose Anguilla to the rest of the world. That said, every Sponsor must live up to our high standards. We experience each in-depth.
When I explained that to the good folks at CuisinArt, they didn't blink. "The resort is open to you, Nori," and that is how the whole family ended up taking a mini-vacation "away" (10 miles away!) from home.